Scary, powerful, intimidating, threatening, aggressive….these are some of the words used in recent days to describe Bill Cosby. Prior to the recent and increasingly pervasive accusations of rape, Cosby would likely have been described as "America's Dad," intelligent, funny, influential and beloved. But now that his accusers number in the teens, and now that their stories are strikingly similar, Cosby has become persona non-grata in entertainment circles and certainly an international disappointment. Could this be the same man who once charmed us with kids and pudding, who elevated sitcoms and made room for black families, who broke barrier after barrier simply with humor and pathos? Indeed it is. But he is also the same man who once said, "Civilization had too many rules for me, so I did my best to rewrite them."
Although we can't know how valid the many rape claims are, the sheer number of women who have come forward bolsters the credibility of each, and for the past several days a new woman has emerged almost daily. While most of them do not seek money, they do seek an apology and accountability from Cosby. So far they have received neither. In fact, when an AP reporter interviewed Cosby about another topic, and then segued into questions about his accusers, Cosby cut him off with an air of superiority.
Watch:
Cosby's non-communication about his accusers follows an NPR interview just a day earlier in which he would not speak at all when asked about the accusations. His attorney issued the requisite denial and refusal to acknowledge the alleged victims.
Here I feel compelled to point out that some of Cosby's fellow national celebrities were readily sent to prison for sexual assault: Mike Tyson, 2Pac and Darren Sharper, to name a few. Others, like Ceelo Green, R. Kelly and Ben Roethlisberger were strongly suspected and accused of sexual assault but to date have not served any jail time. It's almost cliché now to say that some men in positions of power tend to use it for sexual gratification.
We could say it speaks to the multi-layered psyche of a male animal. And we could say an otherwise good person may have a dark side. Or we could more accurately say, rape is rape.
The repetitive story that emerges from Cosby's alleged victims is that he preyed on young women in or around the entertainment industry, that he routinely used Quaaludes to render them helpless, and that the victims woke up not quite sure of why they were unclothed, but sure they had been sexually assaulted. Here are a few thing we can be sure of: 1) Cosby could not have come by the Quaaludes
legally, so in addition to his alleged sex crimes, he may be guilty of procuring illegal drugs;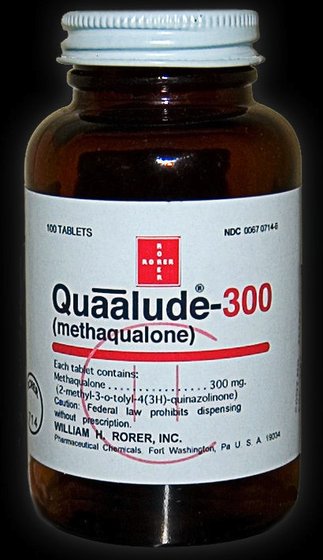 2) Where there is smoke, there is fire; not every one of these women can be lying about every single accusation. For many of them it is humiliating and demeaning to have to describe what happened to them; 3) Ultimately Cosby will indeed have to respond to the accusations. That's how things work in contemporary society. The story will continue to grow via social and other media until Cosby either admits what he did, or completely discredits all of the women who have come forward. That would be quite a feat; and 4), Cosby's career is not likely to rebound. NBC, Netflix and TVLand have already 86'd him from the airwaves. Even Cosby is not powerful enough to overcome such giant corporate entities.
While it is true that none of us were there to witness any of Cosby's alleged crimes, we can draw some conclusive questions that need to be addressed.
As mentioned above, where did he get the Quaaludes and why was he always in possession of them when these "opportunities" presented themselves? Who is and/or was complicit in keeping Cosby's veil of secrecy about these alleged sexual acts? It is not conceivable that no one in Cosby's inner circle knew what he was doing.
When one has enjoyed as much success and as many accolades as Cosby, 77, one might tend to have an inflated view of himself. But the fact is that Cosby is from another era, when sometimes men could indeed get by with this type of thing. Before the Internet, before social media, before widespread obsession with pop culture and celebrities, and before his alleged victims came forward with these tales, Cosby might have pulled it off.
After all, most of these alleged incidents happened decades ago, and only now when privacy is almost a distant memory and male dominance is not what it was back then, Cosby is
the deer in the proverbial headlights.
Because of a little something we have in America called the "statute of limitations," Cosby has not been charged with a crime.
Prison is not a likely outcome here. But when one has had the intense and long-lasting fame that he has enjoyed, perhaps the loss of public respect and the loss of career is far worse than incarceration. In fact, perhaps it is an incarceration of sorts. Since there does not seem to be any type of judicial justice forthcoming,
Cosby's losses at such an advanced age may be considered a type of justice. Certainly, for those women who may have been harmed by Cosby, it is not the type of justice they desire. The bigger picture for our society, however, is that the statute of limitations should be revisited. Why is it that one American can commit a crime against another American, and because a certain period of time has passed, the victim cannot seek justice?
The takeaway from this story is this: We have somehow elevated certain human beings to untouchable status. We, all of us, have enabled entertainers and star athletes to bring forth their worst selves, at our own expense.
Had O.J. Simpson been O.J. Jones, do we not believe he would have been found guilty of his wife's murder? Had Bill Cosby been a tire salesman at Sears, would he have been able to overpower and use women as he did?
In addition to revisiting the concept of the statute of limitations, perhaps we should revisit our own ongoing obsession with celebrities. Fame does not and should not equal exemption from prosecution for crimes for which the rest of us must be accountable. Money and power should not serve as manipulators of the American justice system. And Cosby? Well, people come in layers, as they say, and as the layers of Cosby's character area peeled away, our disappointment in him is really of our own making. He was just a man, like any other, and just as easily swayed by his own ego.
Surely he knows that now.